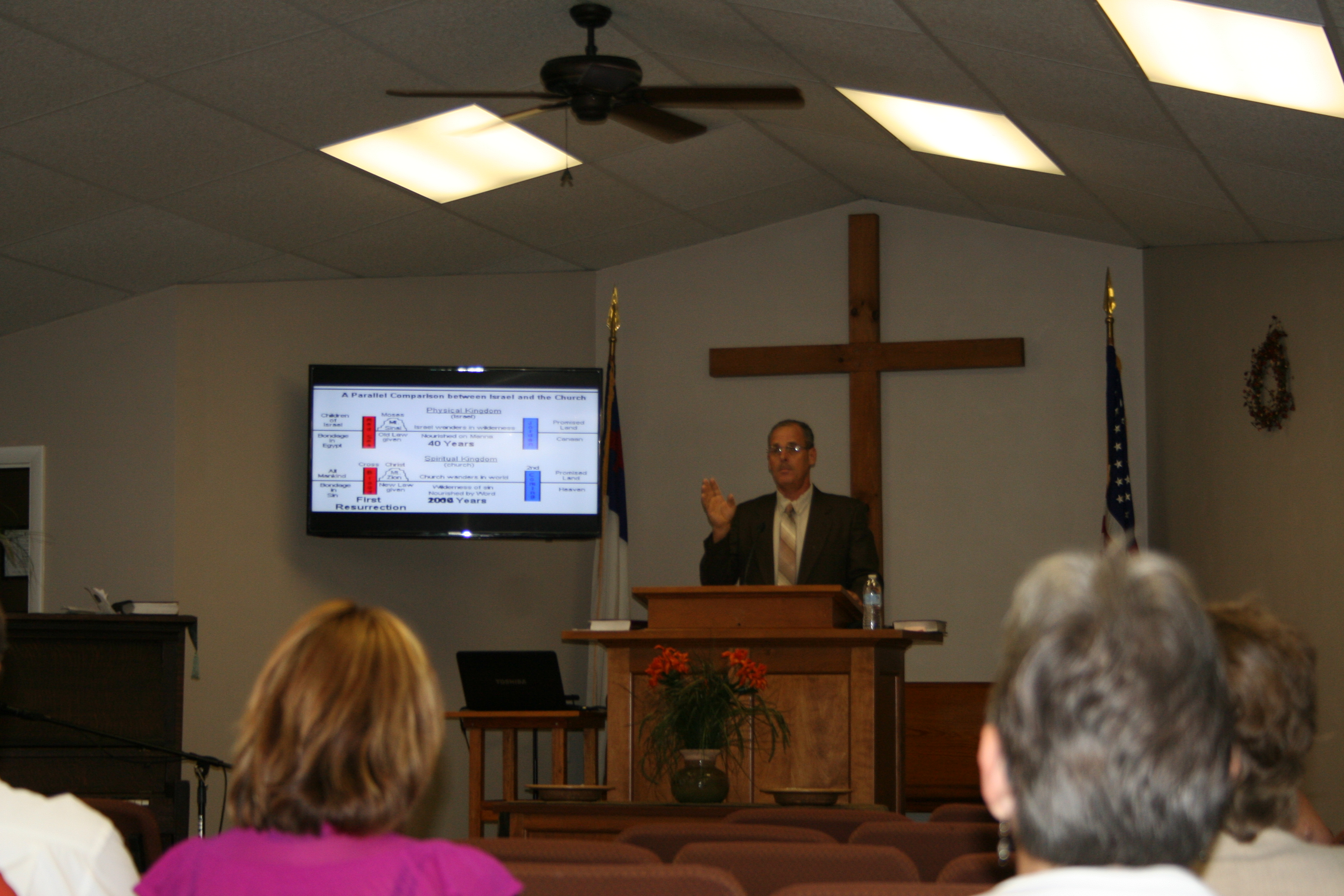 We are a body encompassing a wide age range of life, which enjoys sound in-depth Biblical teaching and practical application, having grateful hearts which bind us together as we serve and study God's Word. We encourage all to "search the scriptures daily", to "become students of the Word" and strive to apply Biblical truth in every area of life including home, family, and work relationships.

We provide traditional teaching using topical, expository, and extended studies on books of the Bible, with a focus on learning, owning, and acting on God's Word. Our Pastors and teachers make the Bible come alive through PowerPoint presentations as they attempt to draw out the timeless truth of God's Word.

We seek to meet the needs of others through fellowship and uphold one another through prayer. Therefore, we strive for both fellowships with God and with one another. We are a special group of loving and caring members who live for His honor, and care for each other in sacrificial ways. We have so much to thank God for, and we trust Him for what lies ahead.